Marietta man pleads guilty to placing pipe bombs in park | News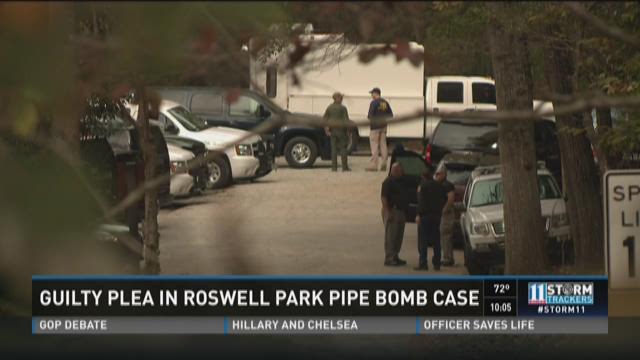 ATLANTA -- A Marietta man has pleaded guilty in United States District Court to placing a backpack containing pipe bombs in a National Recreation Area in Roswell last November.
Assistant Unites States Attorney Kurt Erskine said Michael Conrade Sibley, 67, of Marietta pleaded guilty to placing the backpack in Vickery Creek Park on November 4, 2014. Two pipe bombs were inside the backpack.
Sibley confessed he placed the backpack in the park in March, according to a Federal criminal complaint.
According to the complaint Sibley said he bought the backpack at a garage sale and constructed the bomb in his garage on E. Bank Drive in Marietta. Sibley said "he placed a Quran and a book called The Rape of Kuwait, along with printout copies of the Falcons schedule, MARTA Dunwoody dates and times, and the Marcus Jewish Center locations."
In the complaint Sibley stated he placed these items in the books because he knew Law Enforcement would consider them "soft targets."
Sibley told Federal agents he is a "patriot" and he felt no one was paying attention to what was going on in the world.
According to the complaint "Sibley felt if he placed the package in a Roswell Park then people would finally get that this type of activity could happen anywhere."
Erskine said Sibley is scheduled to be sentenced in January. He could face up to five years in prison.
You can follow Kevin on Twitter @krowson11alive and like him on Facebook