Roswell police find missing 7-year-old | News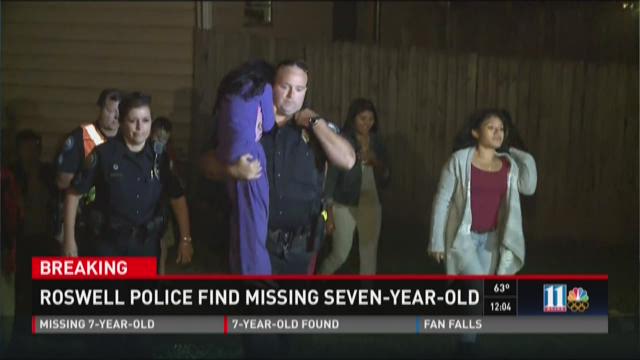 ROSWELL, Ga. -- A 7-year-old girl was found safe Sunday after she was missing for more than five hours.
Roswell police say she left home after a disagreement with her parents.
It was for five hours that the family of Dayanara were desperately searching for her. There were more than 100 police officers, firefighters and medics that were out here on-scene trying to find her.
It was around 11 p.m. that there was a lot of commotion in the area and the family was crying out. That's when a Roswell police officer found the young girl in a wooded area.
She first went missing around 6 p.m. that the girl was in an argument with her parents. Family told police that she then ran away from home in only her pajamas with no shoes on.
"She had said that she was in the woods and she got lost and she didn't know her way back," officer Lisa Holland said. "So it just took her a while to emerge from the woods."
Peregoino was checked out by paramedics just as a precaution. 11Alive has been told that she is OK.
11Alive's Ryan Kruger was near the family through the latter portion of the ordeal.  He said they were hysterical but very relieved that their daughter was found.