Bobbi Kristina Brown funeral services to be held Saturday | News
FULTON COUNTY, Ga. -- An initial autopsy of Bobbi Kristina Brown showed no "obvious underlying cause of death and no significant injuries were noted," according to the the Fulton County Medical Examiner's Office.
Brown, 22, passed away on Sunday. She had been unconscious after being found unresponsive in a bathtub in her Roswell home on Jan. 31.
Funeral services for Brown have been set for Saturday at 11 am at St. James United Methodist Church in Alpharetta. Burial will be in New Jersey on Monday. Both services will be private.
The Fulton County Medical Examiner's Office released a statement on Monday saying:
The initial portion of the autopsy has been completed. The autopsy does not show an obvious underlying cause of death and no significant injuries were noted. No previously unknown medical conditions that could have contributed to death were identified. Additional laboratory testing will be performed.
Subpoenas have been issued to obtain needed documentary information. We do not plan to complete the death certificate or determine a cause and manner of death until all test results are completed and all investigative, medical, and other documentary records are received and thoroughly reviewed. We anticipate that these processes will take several weeks. See our previous press release for further details.
As relevant information becomes available, press releases will be posted on the Fulton County Medical Examiner website.
A recently-filed lawsuit by Brown's conservator and accuses Nick Gordon of abuse and claims he took money from her without authorization.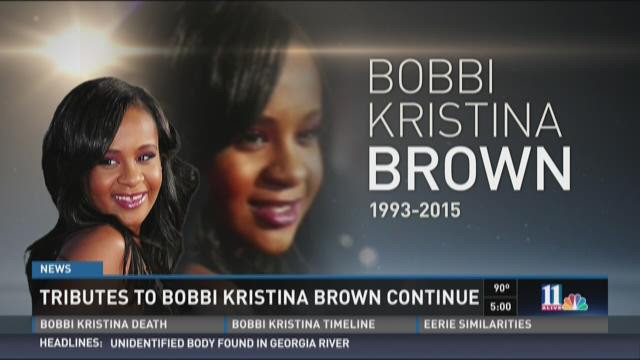 Fulton County District Attorney Paul Howard told 11Alive on Monday that an investigation in the death is ongoing. Sources close to the case tell 11Alive that the district attorney's office has been aggressively interviewing people as recently as last week.
Former federal prosecutor Amy Weil, who is not involved in the case, told 11Alive that it is unlikely that any charges would be filed before a cause of death is determined.
"It's a very important report for them to get back," Weil said. "It's going to be difficult, because it's been six months since the incident took place, and it might not have a determination as to the cause of death. But even if it came up inconclusive, that would not keep the DA's office from continuing to investigate and possibly bring charges."
Nick Gordon's mother, Michele, issued a statement on Monday saying:
The passing of Bobbi Kristina is devastating to Nick and our family. Nick loved and cared for Krissi deeply, and he has suffered greatly each and every day they've been apart. Nick and our family are in mourning, and we ask that you respect our privacy. Our thoughts and prayers are with both the Houstons and the Browns during this difficult time.
Bobbi Kristina's father, Bobby Brown, issued a statement through his legal counsel Christopher Brown on Monday, saying:
"Krissy was and is an angel. I am completely numb at this time. My family must find a way to live with her in spirit and honor her memory. Our loss is unimaginable. We thank everyone for the prayers for Krissy and our family as we mourn my baby girl."
MORE NICK GORDON AND BOBBI KRISTINA STORIES
* Who will inherit Whitney Houston's millions?
* Bobbi Kristina Brown passes away
* Bobbi Kristina family comments on condition amid 'white tent' speculation
* Families putting aside differences to be with Bobbi Kristina
* Bobbi Kristina's aunt enraged over hospice photo
* Bobby Brown, wife welcome baby daughter
*

Families putting aside differences to be with Bobbi Kristina

*

Lawsuit: Nick Gordon assaulted Bobbi Kristina, stole thousands

* Bobbi Kristina Brown moved to hospice care
* Bobbi Kristina Brown's aunt disputes media 'lies'
* Bobbi Kristina's boyfriend begs to see her
* Bobbi Kristina's condition 'not improving,' Cissy Houston says
* Deal reached in Bobbi Kristina Brown guardianship
* Bobbi Kristina grandmother: Brain damage 'irreversible'
* Bobbi Kristina is awake, Bobby Brown tells concert goers
* Bobby Brown talks about Bobbi Kristina
* Bobbi Kristina Brown's grandmother breaks silence
* Bobbi Kristina Brown's cousin arrested in Atlanta
* Bobbi Kristina's boyfriend falls apart on Dr. Phil
* Report: Nick Gordon to do TV interview with Dr. Phil
* Bobbi Kristina Brown reality show reports 'nonsense', lawyer says
* Bobbi Kristina suffers seizures
* Bobbi Kristina's boyfriend sounds off on Twitter
* Bobbi Kristina Brown's boyfriend prohibited from hospital visits, lawyer says
* Bobbi Kristina Brown prepared to be taken out of medical coma: source
* Bobbi Kristina Brown's boyfriend 'desperately' wants to see her
*

'Bobbi Kristina' tattoo posted by Nick Gordon

* Bobbi Kristina family on pulling life support: 'We wouldn't do that'
* Bobbi Kristina Brown in crash before medical emergency
* 'False' Bobbi Kristina reports strongly blasted
* Bobby Kristina's family involved in hotel fight
*

Cissy Houston heads to Bobbi Kristina's bedside

* Whitney Houston's daughter in medically-induced coma
* Bobbi Kristina Brown is 'not brain dead'
* Bobbi Kristina Brown not married to Nick Gordon, attorney says
* Why Bobbi Kristina Brown is in a medical coma
* Bobbi Kristina tweets she and Nick Gordon are married
* Bobbi Kristina may have left nasty note for Alpharetta neighbors