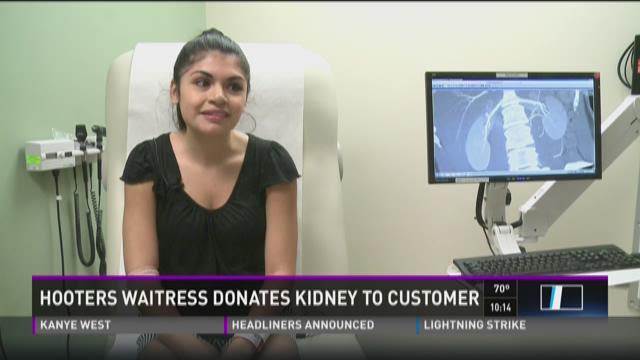 5/29 UPDATE:
Both Don Thomas and Mariana Villarreal are out of surgery. Doctors said it was a great success. They are in post-op recovering. They are expected to be OK.
ROSWELL, Ga. -- Don Thomas is a longtime regular at the Hooters in Roswell.
But it's not the beer or the chicken wings that bring him back. Instead, it's the generosity of one of the waitresses.
"Mariana had only been here a short time," Thomas said. "I just barely knew her when she made the offer."
The offer was the gift of life. Thomas lost both his kidneys.